SCHEMATIC REPRESENTATION of the Natural Bioactive Agent with probiotic

The Natural Bioactive Agent With Probiotics contains very useful specially selected probiotic strains and 100% natural plant extracts that are safe for humans, animals and the natural environment. Each of these strains has the ability to produce appropriate enzymes depending on the type of pollution or impurity encountered on the surface. Thanks to the use of probiotic technology, the regular use of preparations allows to remove organic pollutants hidden in crevices, recesses and grooves of the cleaned surfaces.
The activity of microorganisms over time: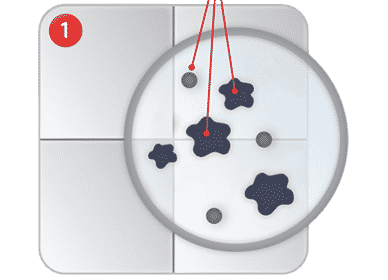 DIRTY SURFACE – BEFORE CLEANING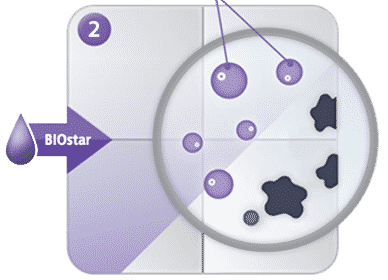 ACTION OF CLEANING BASE
AND LAVENDER EXTRACT, AND INTERACTION OF ENZYMES PRODUCED BY PROBIOTICS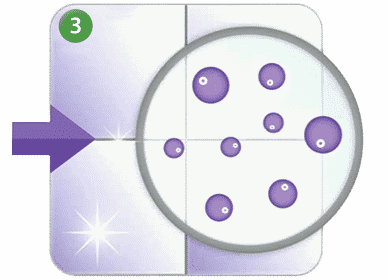 CLEAN SURFACE – EXTENDED EFFECT OF CLEANLINESS AND HYGIENE DUE TO THE POSITIVE EFFECT OF PROBIOTIC COLONIZATION

Probiotic microorganisms applied to the surface during washing, encounter fatty, protein or bicarbonate impurities, in particular those hidden in crevices, and release enzymes that lead to their breakdown. Thus, the dirt removal process does not end when the surface cleaning is completed.

As a result of surface colonization by advantageous microorganisms, the cleaning effect is extended up to three days after the completion of the washing process. The effect of this action is removing impurities form the surface.

Thanks to probiotics, the cleaned surfaces become hygienically pure for a long time.